!– Código do Schema.org também para o Google+ –> <!– para o Twitter Card–> <!– para o sistema Open Graph–>

SELECTED PROJECT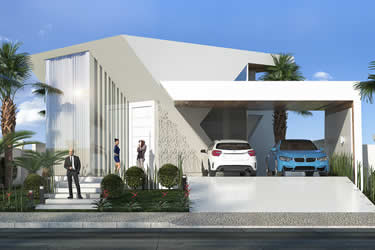 High standard single storey house project
Project code: 1003A
If you want to live in a residence with the comfort and practicality of a single-story house, but do not give up the imposing modern facade, this can be your ideal project. Designed for a high standard condominium, this home is divided into two sectors. The front with integrated environments for leisure and socializing among family members. And in the bottom we privilege the intimate part, giving greater privacy to the rooms and bathrooms.
SHIPPING METHOD
In your country we deliver only via email.

Sending will be done within 10 business days.
Remember to check your spam box.
PURCHASE SUMMARY