!– Código do Schema.org também para o Google+ –> <!– para o Twitter Card–> <!– para o sistema Open Graph–>

SELECTED PROJECT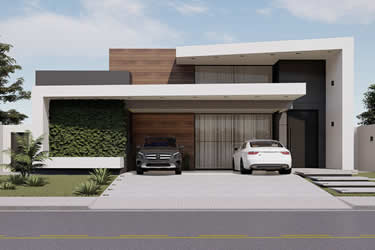 Modern mansion plan
Project code: 1015A
One of the biggest advantages when having a large plot is to be able to build a complete and spacious house without stairs. But do not think that because it is a single-story house its facade will be less imposing. With a high ceiling, glass and wood, this is one of the best facades we've ever done. It is hard to move on without being impressed. The interior is not far behind. Inside we have spacious rooms with emphasis on the 4 suites, gourmet area with swimming pool and even a gym.
SHIPPING METHOD
In your country we deliver only via email.

Sending will be done within 10 business days.
Remember to check your spam box.
PURCHASE SUMMARY