!– Código do Schema.org também para o Google+ –> <!– para o Twitter Card–> <!– para o sistema Open Graph–>

SELECTED PROJECT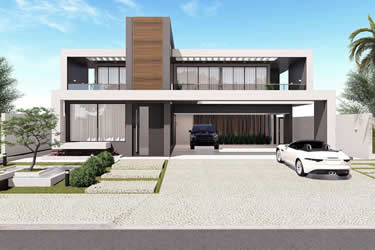 Modern house plan with waterproof slab
Project code: 1018A
This is a great townhouse option for you who have a lot of land and want a modern and imposing house. With a spacious garage for 3 cars, right at the entrance there is a living room integrated with the kitchen and gourmet area. On the upper floor, there are 4 suites with dressing room and balcony, highlighting the master suite which, in addition to being larger, has a double bathroom with hydromassage bath.
SHIPPING METHOD
In your country we deliver only via email.

Sending will be done within 10 business days.
Remember to check your spam box.
PURCHASE SUMMARY