!– Código do Schema.org também para o Google+ –> <!– para o Twitter Card–> <!– para o sistema Open Graph–>

SELECTED PROJECT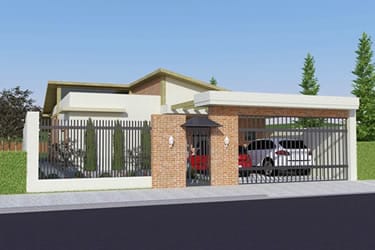 Rustic single storey house plan
Project code: 7A
We have at disposal a beautiful house with a facade lined with exposed brick, a classic style and much sought after by people of good taste that take into account a house with the imposing and strong aspect, its plan was elaborated rescuing the idea of house facing his leisure area, with the dormitory in the front, allows a better use of the back area, so we can create totally integrated and comfortable environments, both interior and exterior.
SHIPPING METHOD
In your country we deliver only via email.

Sending will be done within 10 business days.
Remember to check your spam box.
PURCHASE SUMMARY