!– Código do Schema.org também para o Google+ –> <!– para o Twitter Card–> <!– para o sistema Open Graph–>

SELECTED PROJECT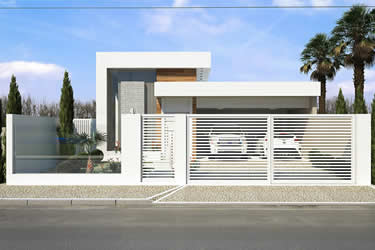 House plan with glass wall
Project code: 86A
This is perhaps the best single-story house we've ever done. You can build it without walls in a condominium or use this beautiful glass wall facade and gutted gates that further value the front of the house. Inside this plant also has 3 bedrooms, the one of the couple with dressing room and suite, plus a beautiful leisure area with gourmet area, wooden deck and swimming pool.
SHIPPING METHOD
In your country we deliver only via email.

Sending will be done within 10 business days.
Remember to check your spam box.
PURCHASE SUMMARY