!– Código do Schema.org também para o Google+ –> <!– para o Twitter Card–> <!– para o sistema Open Graph–>

SELECTED PROJECT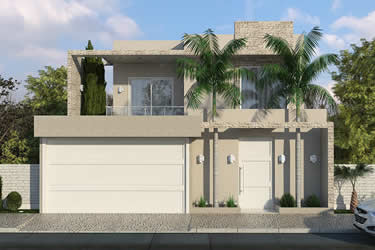 Floor plan with 4 bedrooms
Project code: 88A
This plant takes very good advantage of all the spaces of a terrain of 10x20 meters (can be even larger). With garage for two cars, the lower floor has tv room, dining room, kitchen, laundry and a beautiful recreation area with swimming pool and gourmet area, not to mention one of the rooms that is downstairs avoiding the stairs. On the upper floor are 3 suites, all with double beds.
SHIPPING METHOD
In your country we deliver only via email.

Sending will be done within 10 business days.
Remember to check your spam box.
PURCHASE SUMMARY