!– Código do Schema.org também para o Google+ –> <!– para o Twitter Card–> <!– para o sistema Open Graph–>

SELECTED PROJECT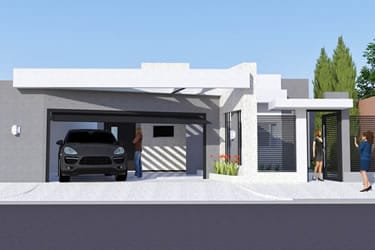 Modern house plan with gourmet area
Project code: 9A
Great residence project with modern style, its facade has different textures and colors and walls with a purposeful alignment to impress the looks, with a delicate on the entrance of the garage the house contemplates a well organized plan where the dormitories enjoy individual bathrooms, a gourmet area integrated the kitchen, laundry and toilet very well installed in a discreet location.
SHIPPING METHOD
In your country we deliver only via email.

Sending will be done within 10 business days.
Remember to check your spam box.
PURCHASE SUMMARY